harleyangelbrat
: I haven't been able to write since my son Ricky WILKE was killed in a tragic accident on June 20, 2018. He left a 3 year old son and the mother has kept him from our family because we had custody with my son due to abusive marks and a broken arm. After my son's death they eventually returned his son to his wife who was about to have another baby by her boyfriend. I miss my son so much and now I grieve for his son, as well. It's not fair! Grandparents have no rights in Florida. I need to know he's okay but I have no way of knowing. Please pray for Little Ricky to stay safe. Pray for me and my five other kids and ten grandchildren. We all are struggling over this loss. God has really helped us gain new strength but the pain of loss is overwhelming. PLEASE PRAY FOR THIS FAMILY!! THANKS!
Irish Rain: Sending prayers, may God bless all of you, and may there be good that comes out of this. I am so sorry for your double loss. -
Susanjohn: Prayers... such a diffficult situation. Truly sorry. -
mrsmajor: I'm so sorry for your loss...I will surely keep you and your family in my Prayers...His mercy will warm your heart in time...Blessings -
damommy: Of course, we'll keep you in our prayers. I'm so sorry for all your heartache. -
harleyangelbrat
: My son Ricky Wilke was killed In a fatal accident and I am struggling to get through this with God's help and your prayers. I have not been on here in a while but I know I want to write a dedication page as soon as I can manage it. My heart is shattered. He was special. He wrote, edited, produced his own songs and videos. He sang like an angel and touched many lives. I was not able to see him which left me without complete closure, but we had a church full of people who loved him very much and there were many lives touched by his love and his songs. Please keep me and my family in your prayers. Thanks....
Jannypan (Jan) : I am so sorry form your loss. I will pray for you & your family. -
Irish Rain: There are no words. God be with you. -
Mustang Patty: Sending prayers and good thoughts to you and your family -
harleyangelbrat
: I really miss writing here, but have been experiencing writer's block for a while now. Please pray for me. I love writing and want to complete my stories and write new poetry. God is awesome so I know prayers will be answers. I love you guys! God bless you all!
Commando: A "Salute," to you Florida Seminole, or is it Gator? You reviewed my story, "A Brown Recluse for Billy," and I liked what you wrote.
After reading your Profile, "ABOUT," I was very impressed. It is commendably written, "from
the heart." It is "Strong willed and Christian
people," such as yourself, that helps to keep
"Ole Glory up the pole." Wishing you good health and happiness always.
Respectfully,
W. Isaac "Bill" Bishop, Marianna, FL -
harleyangelbrat
: Once again its been a very long time since I wrote anything or even came on FanStory. So many things have happened, but God is always here for us no matter what we are going through. I am so thankful that when something bad happens God carries that burden for me. He is awesome! I've miss everyone and hope to connect again with the many friends I made before. I love you guys and you are in my prayers. God bless you!
mrsmajor: Where would I be, if not for a Loving God...I say that so often...and its so true...Blessings, -
harleyangelbrat
: I have tried so hard to write on Fan Story again, but things just keep happening in my life. Friends, please pray for me and my family. We continue to go through many trials and tribulations. I love to write here, but something is always keeping me from doing that. Please Please pray fervently that God will give us the strength to survive these trials and tribulations that have been and are in our path. I love you guys and am very sorry I've let you down with my writing. God bless you all!
Linda Engel: I wondered where you have been. prayers for you and your family. take care. -
harleyangelbrat
: Praise the Lord anyway! I did lose my home, which it was stolen from me. I had been trying to get a modification and the company reassured me that I would most likely get it, but as I waited to hear from all the hundreds of paperwork I sent them, they sold my house out from under me. They stole it and got by with it. Now, I live in a very small place, but I thank God for a roof over my head. It hasn't been real pleasant here, but after crying and crying some more, I gave God those burdens and now I am surviving and praying that God sends me a miracle and I get into a place that is safer and bigger for me and my cats and small dog. I had to give up several cats which broke my heart and this place is falling apart and the Landlords are thieves. But I am praying for them and us in hopes that God sends me my dream home before I die. I am experiencing some health problems and waiting on a few tests, so PLEASE PRAY FOR ME and pray for my family. It's been tough, but I know this is just a trial that will teach me something I need in the future or to help someone else deal with their problems. PRAISE THE LORD anyway!! I have missed writing and I have some problems with my hands right now, but God has really been working on me, so I know things are going to be okay. Thank God I can type today! I hope all of you are well. I have kept each of you in my daily prayers and I hope you will continue to pray for me. I love you, my Fan Story Family!
evilynne: Many, many years ago, during my teens, my family was beset by financial difficulties and was forced to move several times after we lost our financed home. We were always on the verge of being homeless. Last year my daughter and I faced a crisis with the apartment that I share with my grown daughter and 13 year old grandson, but with a lot of prayer and faith, we made it through those difficult times. I am sure everyone is praying for you. -
mrsmajor: I love that, and it really is true...it will make for a wonderful and spiritual filled relationship.. -
harleyangelbrat: I know...I love it, too. I did have it in my profile, but it was so wide that it messed up some of my pictures. I had to have it here somewhere, so I put it in the comment box.
-
harleyangelbrat
: I haven't been on Fan Story for a while, once again. Things are a little crazy right now and I've been under the weather. I'm losing my home that I've had since 1986. I've been a homeowner since 1981 and because of circumstances in the last few years, I may be homeless with my family. We're trying so hard to find a place we can afford, but we rescued cats and had them spayed and neutered and were left with 12 that we couldn't find homes for. Now, they're a part of our family and we don't know what we'll do with them while we search for a place. All prayer warriors please PRAY!! It's really happening....after I worked so hard to get a modification, they ripped my house out from under me all the while telling me that I would qualify for the modification. Beware, my friends, if any of you fall on hard times, don't trust the banks. If you can afford it, get a lawyer! I wish now that I would have found a way to get a lawyer, but I trusted their word and now I have a month or so to find a place. I praise the Lord that HE is still in charge. My house is falling apart. It's very old and I'm disabled so I haven't been able to keep up with repairs. This is a scary place to be. My doctor advised me to keep writing because I told him I had stopped due to stress and pain. He said..."WRITE" through your stress, so that's what I want to do. God is always my strength and I will continue to praise HIM no matter what happens. I love you all and I've missed you!
mrsmajor: What a terrible situation, sometimes life, just won't leave us alone...but I have been in some serious and almost hopeless situations, and here I am.....I do with all of my being remain Faithful to God... I know things are hard now, but Prayer will bring to you all the strength you will need...Please hold on, out of the negative often comes the positive..I will surely keep you in my Prayers.
Take Care of yourself....I send you Christian Love and hope!
God Bless You! -
pipersfancy: I am so sorry to hear that you and your family are going through such difficulties.

Ten years ago, I found myself homeless with my two children. They were 7 and 5 years of age at that time, and we spent 6 months 'of no fixed address', living out of my car and through the kindness of casual acquaintances who would put us up on couches, or air mattresses, now and then. So - I do know how scary it is to be faced with such seemingly insurmountable challenges... but, the human spirit is not an easy thing to keep down. We move THROUGH these times of trial, and (believe it or not) we learn and grow from them... ALWAYS know that God provides many options and resources for us... even when we have a hard time seeing them! Don't ever be afraid to ask for help, and know that you are not defined by what happens around you or to you... but by your inner character that will see you through ALL challenges.

I shall keep you in my prayers,
PF -
harleyangelbrat: Thank-you so much. I believe God has a plan and no matter what I am giving God the Glory and praising Him for what He's going to do. Thanks for your prayers and your kind words. -
harleyangelbrat: Thanks so much, Piper and MrsMajor. I appreciate your prayers so much. God has shown me many things through trials and tribulations. I am thankful for all He does for me and my family even when times are tough. It does get scary, but God is my strength and "Greater is He that is in me, than he that is in the world." God bless you both for your sweet prayers and kind words. Much love and prayers your way, as well. -
Linda Engel: Do you want to move to Georgia? I have a place for rent or sale right out side of Brunswick. (17 miles) you would be about 1 hour from Jacksonville.It is out in the country yet 2 blocks from the main 4 lane highway. -
Linda Engel: It is 3 bedrooms, 2 baths, fenced yard on the sides and back, you can bring your cats, a quiet place to write. You'd have a lot of God and nature -
harleyangelbrat: Linda, I wish I could. I've talked to everyone and they say we can't do it. It's so perfect for me, but I'm on disability and don't make enough. My son and son-in-law have good jobs and pay rent so that's how we all pull together to make it work. I prayed so hard that God would find a way for me to move there. I guess it's not His will. You are such a sweetheart for telling me about it. Thanks so much! -
harleyangelbrat
: HAPPY 4th of JULY to all! Let the freedom ring! I love what this day represents. We all need to stop today and pray for this nation so that our freedom will continue to ring throughout America. Let's all put God back in America. SHOUT IT OUT LOUD! We also need to pray for our soldiers and be thankful for them everyday. They are fighting for our freedom and many have died for it. Never forget them and always pray for them. God bless you all and my love and prayers go out for all of you!
RPFoster: Could not have said it better, Happy Independance Day to you as well. -
harleyangelbrat: Thanks, RP, it was kind of quiet, but that's okay. I appreciate your kind words. Talk again soon. -
Selina Stambi: So nice to meet you - will be praying for you and your family, harleyangel! Jesus love you!! :) xxx Hugs -
harleyangelbrat
: Hey my dear friends. I guess it seems like I'm having a slow start...well..I am. Please pray fervently for my family and myself. I am struggling here and hoping my dear Christian friends will keep me in their prayers. I trust that God will lift these burdens as He always does. Thanks for being here! You all are in my prayers.
Jean Lutz: My prayers are with you. Please know you can contact me anytime by PM. -
harleyangelbrat
: Hello my friends! It's so good to be back at Fan Story. I've been away for quite a while now and missed everyone so much. Keep me in your prayers as I continue to keep you in mine. I hope everyone has a blessed week and always love the Lord with all of your heart! Great to be back!!!!!
JW: Welcome Back. You've been missed. :-) -
Jean Lutz: So good to see you back. You can count on my prayers. -
harleyangelbrat: Hi Jean! Thanks so much. I am glad to be back. I always appreciate your prayers. -
harleyangelbrat
: Even in these tough times, God always looks out for us. I am continually amazed at His grace and mercy. I often tell Him that I can't understand why He would be so merciful when I am so unworthy. "In our weakness, He is strong." So many of us are going through rough times. My prayers and thoughts are with everyone through the difficult times. Whether it's the economy or tragedy, God always comforts me. Without Him, I would be nothing, as the song says, "Like a ship without sail." God is not only the SAIL that carries me, but HE is my SHIP. I pray that those who don't know Him will hear Him knocking at their Heart's door. Times are getting worse and it won't be long before JESUS returns. My prayer is that many more will be saved before that time. Praise the Lord for his Mercy, Goodness, and grace. I hope you all have a blessed day. SMILES! :):):)
koneart: What a very kind thought. I, too, hope people will listen! Time is very short for this old, wicked system and soon there will be a new King to rule over this earth. Check out Daniel 2:44. This is the Kingdom Jesus told us to pray about--Matthew 6:9, 10. Thanks so much for your kind thoughts. Kone -
Razz: Hear ye, hear ye.
Both writings are so right on!
Love and prayers to everyone.
Razz -
harleyangelbrat: My prayers are back at you, Koneart and Razz. I appreciate your kind words, as well. :) -
harleyangelbrat
: I want to thank everyone who read and voted for my horror story, "Rocky Nightmare". It was fun writing it and I feel honored to have won. Thanks and God bless you!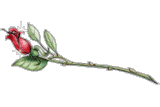 dinoscribe: WOW. Well done to you. You deserve it. I'm really happy for you. :) -
sasil: It was a pretty innovative story. -
harleyangelbrat
: Praise the Lord for another day! I was just sitting here thinking of all the blessings God has bestowed on us. Through the many things we went through in 2010, I am always amazed how the Lord makes each ride a lot smoother. If it wasn't for him, I know I wouldn't be here today. He's rescued me so many times from ill health and even healed me. I would really appreciate if my Christian friends would pray for my family. There are two lost son-in-laws in our close family. I have discovered that one of them is into something that breaks my heart. I love these guys and they both have a lot of issues that hinder our family. Please pray for them most of all. I've given it to God and I know he handles things better than I do. Thank-you all for always being there with your prayers. My prayers are with you all, as well. God bless you in this New Year, 2011. We need to pray for our Nation, our soldiers, and our leaders. I hope all of you have a truly blessed year! Love and prayers, Marilyn
vtsfic: I love the opening lines of this posting. Praise the Lord!! how powerful and we need to all the more. I am lifting up these two young men in prayer.

Rejoice in the Lord always. I will say it again: Rejoice! Let your gentleness be evident to all. The Lord is near. Do not be anxious about anything, but in everything, by prayer and petition, with thanksgiving, present your requests to God. And the peace of God, which transcends all understanding, will guard your hearts and your minds in Christ Jesus. -Philippians 4: 4-7 -
harleyangelbrat: Amen, vtsfic. I love that verse, too. Thanks for sharing it with me and thanks for your prayers. God bless you. Marilyn -
Minglement: Hi Marilyn - I had to read your profile and comments from you and your fans. Sending you lots of love and prayers for you and your family. You may be able to tell from my writing I've had a few struggles. We all do, it seems. I will be reading some of your postings. 'KaleideESCAPE will have to be billed as total fiction, but unfortunately, it is not entirely fiction. It is the story of my son funning away at 16. He survied that and a shooting at age 20 (shot four times by gang-bangers who didn't even know him. Took him 2 years to recover. He married, had two kids and died at 32 from damage from the shooting. Tthe day before he died he was telling a neighbor about the shooting and his survival. He told the neighbor he should not have lived, but God must have had something else for him to do. Marry and have his children? Touch someone else (his wife)? So, you see I've lost my 'baby', 'Chase' in this story. There are a lot of people in your family and you are blessed. Are any of your Christian mysteries in your portolio. I'll have to check. Would love to read some of it. I have quite a number of inspirational poems in my portfolio as well. I should put them all into a book together so they're easier to find. That's all for now, but I pray your health and well=being and that of your family. You sound like an amazing woman I'm proud to call a friend. Take care and know that you are where you are supposed to be and God has a plan for you and all your loved ones. Blessing, Marcia -