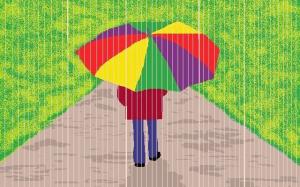 For ev'ry rainbow
You will need a little rain
Granddaughter logic
Writing Prompt
Write a 5-7-5 poem on any subject.
Author Notes
My grandaughter came up with this yesterday and I hought I would share her logic with you

Thanks to VMargaurite for the lovely image Rainbow in the Rain

Thanks for reading my work

Cheers
© Copyright 2023. Chrissy710 All rights reserved.
Chrissy710 has granted FanStory.com, its affiliates and its syndicates non-exclusive rights to display this work.