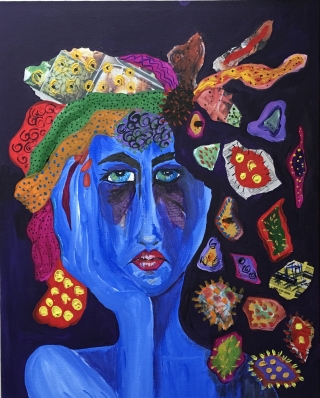 When I first began
Dementia medicine
memories would hit me
like bullets
to the heart
of long forgotten horrors
sins to and from
assaulted my being
my mind
protecting me
injuries to the brain
much preferred
over those to my
fragile core
my soul
Author Notes
Not quite full blown from injuries. It is called onset dementia. The intrusive memories didn't last long thankfully. My mind again has set itself to protecting me. Horrors once lived is enough. I see no need to repeat them. The medicine helps somewhat in day to day living and to stay off or delay the worse of possibilities. Thank you Linda Wetzel for your fine art from FanArt.
© Copyright 2022. LovnPeace All rights reserved.
LovnPeace has granted FanStory.com, its affiliates and its syndicates non-exclusive rights to display this work.