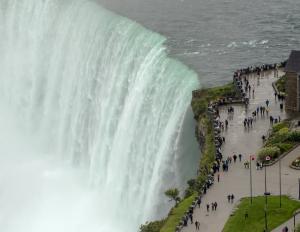 One day I was reminiscing about the first time we met and how we were so crazy in love. He was twenty-five and I was just twenty- one. It felt like we were in a bubble, nothing existed but us and the way we felt. I thought about how our first meeting seemingly by chance was really meant to be. He actually lived on the next block but our paths never crossed. One night circumstances brought us to the same place. He asked me to dance. At first, I didn't really want to, then I finally agreed. You see he wasn't exactly my type. As we started to dance, I felt something different a sense of coming home. We exchanged numbers and a week later, made a date to meet in a busy subway station. Thinking to myself, " I must be nuts, I won't recognize him in that crowd." Descending into that busy subway station it seemed as if everyone else had disappeared and there he was! It was instant recognition. We talked for hours and couldn't take our eyes from each other. Two weeks from the day we met I moved into his apartment. My parents were very upset and thought I was crazy. My mom said, " you don't know this person, you are ruining your life." I felt as if I had always known him. In later years my Mom and Dad came to love him.

Music was very important to us and one of our favorite songs was called, "Kisses Sweeter than Wine". ( By Jimmy Rodgers) The song became a prediction of our life together. We later married had four children, including a set of twins. Now we have eight grandchildren just like in the song. Our life has had some ups and downs. Even after losing friends from illness and both of our parents, as well as having thyroid cancer myself, our love is still going strong. In those early days of our marriage, we became bible, believing Christians and our faith and love has sustained us. Even when the children were ill, or on some terrible days during those difficult teenage years. Then one of our sons joined a cult-like monastery turning his back on his home and family and our faith, even changing his name then leaving us for 11 years. I prayed and prayed that he would come home, but as the years went on no one believed he would, but we never lost faith. It was a miracle when he came back the joy we felt was incredible. Now he has a wife, three beautiful children and they live very close to us.

One of the ways we managed to keep our love and intimacy alive, was to take several mini trips a year usually to Niagara Falls Ontario. Getting away just the two of us and leaving all the worries at home, ( Love is a wonderful thing) song by Michael Bolton. Today on an ordinary grocery shopping day, I look up and see him walking towards me, in the store parking lot, so familiar and so dear. Now, this has happened a million times or more but suddenly, I remember...... The seventies our very first weekend away together. We were young and madly in love. I didn't even own a jacket so I borrowed one from my older sister. We caught the bus to Niagara Falls. When we arrived it was dark not knowing which direction to go, finally, we found a local inn. We only had cash and they accepted a fifty dollar deposit. It poured rain all weekend long. Walking around taking in the sights, floating in our love bubble we never noticed we were soaked to the skin, our clothes and shoes were completely drenched. Finally, we stopped at a restaurant and the waitress asked if we were on our honeymoon. We were surprised as we thought of ourselves as so mature. Our life together has been amazing! I wouldn't change a thing. But when I think back to that weekend, closing my eyes, I can still taste those sweet raindrop kisses, feel our intimate embrace and hear Neil Sedaka's song playing on the radio, it was"Laughter in the rain".
Dating romance
Contest Winner
Author Notes
Thanks very much for the use of your photo, Nikman