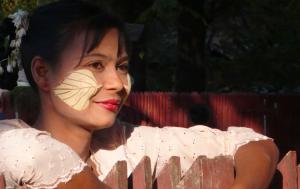 This morning as I awakened from the nights slumber,
You were the vision standing by me.
A smile which warmed the heart,
An inspiration which inspired my soul.
I treasure the memories of when,
Your morning smile made the day much better.
You will forever have a place in my heart,
Even if I don't see you again,
Just cross my mind once in a while.

Author Notes
Thanks to supergold for this picture which comes so close in representing someone whose smile and presence made a difference.

She still does.
© Copyright 2023. Nottoway All rights reserved.
Nottoway has granted FanStory.com, its affiliates and its syndicates non-exclusive rights to display this work.