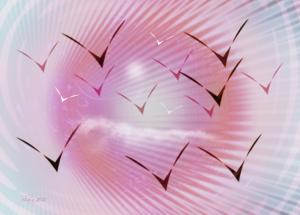 Asked to capture "Love"
"You can't capture Free"
Writing Prompt
Write a love poem using the 5-7-5 syllable count. First line has five syllables. Second line has seven. Final line has five syllables again.
Author Notes
This was really fun to write and get creative with the title to throw everyone off, hopefully get some a little rattled before understanding its not hating on the assignment, but IT IS THE ASSIGNMENT. Very excited about this poem in all aspects from colors, spacing, and size to the words and how they are lay out. May be my favorite of mine on here yet. Enjoyed this one!