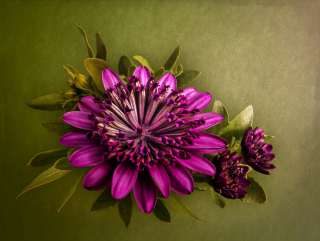 Sam Kenyon sipped whiskey and reflected on his media-dubbed title, Super Lawyer. A designation earned by winning high-profile murder trials and equally high-profile political trials. At age seventy-six, he felt worn out and tired. His wife of forty years suffered a heart attack and died. With no family left, Sam pondered the future.

During his last year of law school, Sam was a sperm donor. He got paid a few dollars, and the sperm bank liked his profile: 6' 3", curly hair, college graduate, an honor student in law school.

Sam drank too much Jack Daniels on a Saturday night and wondered if anyone used his sperm from that donation many years ago. If someone did, what happened? He decided he would try to find out. Even with a bad hungover Sunday morning, he still thought it was a good idea.

***

Sam Kenyon's Law Firm employed an excellent investigative staff that helped Sam win and settle his cases. Chet Skiles is his chief investigator. The third member of Sam's inner circle is Betty Brobisky, his trusted secretary for over thirty years.
Sam, Chet, and Betty were meeting in the conference room of the Kenyon Law Firm on the 48th floor of Thanksgiving Tower in downtown Dallas.

"Chet, when we started this project, I told you I did not want to break any laws. You might have to bend a few to find out if my sperm donation was used and, if so, what happened. You assured me we could do that."

"We are fine, boss. We did catch a lucky break with the sperm bank. We did some simple surveillance work and gathered a sample of our target's DNA, and tested it against your DNA. We are 99.9% confident of our results in my report."

Betty says, "Sam, you are not harming anyone. In Leslie's case, the sperm donor is still anonymous to her. The only change is that the family now has twelve million dollars. Leslie and her husband have some explaining to do, but twelve million explanations will help them all immensely."

"I know, Betty. But I didn't have all the information about Leslie's family. I can see how the money could be a problem for them. When I found out that three of my former girlfriends got pregnant with my sperm donation, I wanted to see how I might be able to help them. I don't want to make a mistake with the next two."

"Sam, the information on Leslie's family was my fault. I did have the details on the other daughters and the granddaughters, but I thought you just wanted the report on your biological kid. The mistake is on me. I am sorry."

"Chet, I'm not blaming you. It is my name on the door. Besides, I think we got a good outcome. Let's talk about Linda and Susan."
Betty asks, "Linda was a college girlfriend?"

"Yes, she was. We were together for about six months before graduating from The University of Texas. I was staying in Austin to go to law school. She got a job teaching at an elementary school in Waco. She made it clear she didn't want to support a guy still going to school. So that was that."

"Before I discuss my report, I'm curious if you kept up with her after college."

"No, I didn't keep up with Linda or any of them. Leslie was the last girl I dated before I met Gloria, and we married. I did know that Leslie married a guy. But I didn't remember his name until she mentioned it."

"I think you'll be surprised that Linda married a law student at Baylor while she was teaching in Waco."

"Really? Well, I guess I was the wrong law guy for her."

"Yep, his name is John Henvey. But I am sorry to tell you Linda died from breast cancer seventeen years ago."

"That is sad to hear. Did she have any children?"

"She did. A son, Robert, and they adopted twin girls a couple of years later. Robert died in 1993 from leukemia. I'm guessing this John fellow couldn't have children. I know for a fact, Linda did receive your sperm donation. It might be a reasonable assumption that Robert was your son, but there is no way to prove it."

"That's a double tragedy, mother and son."

"Sam, I think there is nothing for you to do for Linda's family. Her husband remarried a couple of years after Linda died. John's law practice has been in Ft. Worth since 1980. He does mostly medical malpractice; he does well. The twin girls are married and have families. I couldn't find any issues."

"Okay, I wanted to find out what happened. I did. I can't do anything."

Chet says. "However, Susan, your girlfriend, while you were in law school, is a different matter."

"Ah, Chet, right you are. She was different. Susan was a wild child and beautiful to boot."

"I can tell you she got married in 2015. She had been in a relationship for thirty-nine years."

Sam replies, "Wow, why did she wait so long to get married?"

"You should know. You argued Obergefell V Hodges before the Supreme Court. That made same-sex marriage legal. Susan and Gail have a tall curly-haired forty-five-year-old son who is a perfect DNA match."

To be continued...