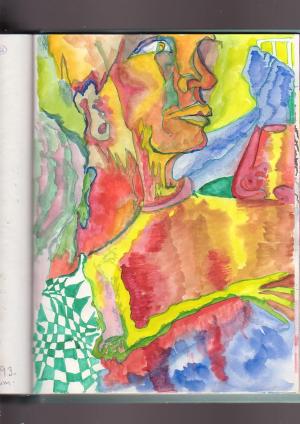 Sixty years ago, I was seventeen. I was a solid C- student in high school. I had no plans for college. It had never crossed my mind. I had not taken the SAT because I had no idea what it was. It was my junior year in high school. I met twenty-seven-year-old Mrs. Maridell Fryar, debate teacher/coach. And things changed.

Today, I have been retired for sixteen years. I was a founder and CEO of a multi-million dollar company. Before entering the private business world, I held executive positions with the American Cancer Society and the American Heart Association.

The company I helped start has been in business for over thirty-five years. It has provided good jobs for a lot of people and has worked for thousands of companies across the country.

My career and the business I helped start would not have been possible without Mrs. Maridell Fryar.

Mrs. Fryar started a debate team at my high school. She could teach and coach. Somehow she unlocked my brain full of mush and made me want to learn and listen to what she was teaching. There were some really smart kids. I was not one of them, but I was on the team.

She taught me how to think. And not to just think, but think logically. And how to do research and analyze the results. And how to organize the results into a presentation. And how to present information in a way that persuades the listener the analysis was correct.

She taught me ethos, pathos, and logos.

She taught me the basis of any business. What is the need this business will meet? How will the business meet that need? What are the advantages of using this business over another one? That is debate 101. I learned it from Mrs. Fryar when I was seventeen.

I got into college through Mrs. Fryar's help. I graduated and even got accepted to law school.

I have had the opportunity to work with a large group of physicians, business leaders, and philanthropists from all walks of life.

When my two partners and I started our business, one said, "Terry, I don't know why anyone would pay us for this service."

"Chuck, in the next thirty minutes, we will write up six reasons companies should hire us, and then Kirby and I will go out and convince them to do just that."

We did. Kirby said many years later, "You convinced us it would work."

Mrs. Maridell Fryar convinced me it would work!

I know this story is for a writing contest, but I am already the winner. I get to send it to eighty-seven-year-old Maridell Fryar, and she gets to critique it!