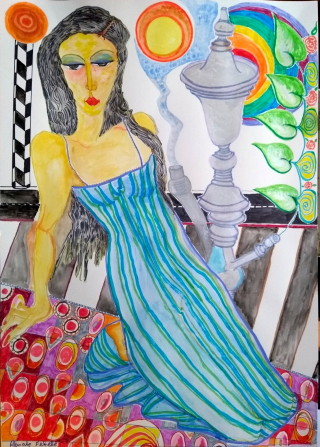 There is a vision sweet and lovely
That haunts my lonely gate
With a smile that is so enchanting
It is my one and own Sweet Kate.

Her eyes so beguiling
Upon an Elfin face
Neat and sweet and quite petite
No magic can replace

Through the days and years to come
May my good fortune be that she stands beside my gate
And joy and laughter fill our hearts
Oh my one and only Kate.
Author Notes
A simple but heartfelt poem based on my experiences and good times with love.
© Copyright 2022. Barry Penfold All rights reserved.
Barry Penfold has granted FanStory.com, its affiliates and its syndicates non-exclusive rights to display this work.