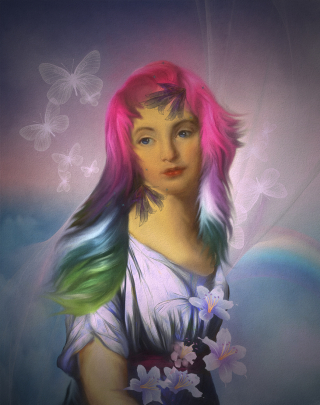 She pops up from behind me

Whispers in my ear

Something, something, something

Mostly I can't hear



Mischievous Ms. muse

She gets into my head

I begin thinking

Of what she said



I start to write, I try

To follow her line of thought

I get confused and hurry

To see what I have wrought



The end result is nothing

That I thought would be

But my muse is somehow happy

And so, it pleases me.
Writing Prompt
Write a poem, any length, about your muse. Who or what inspires you to write?
© Copyright 2023. Beck Fenton All rights reserved.
Beck Fenton has granted FanStory.com, its affiliates and its syndicates non-exclusive rights to display this work.